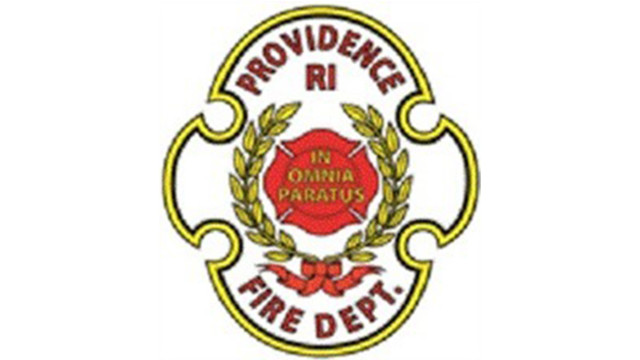 Thank you for your interest in becoming a Providence firefighter. The Providence Fire Department is the second largest department in the northeast and the second oldest continuously operating fire department in the United States. Our members are committed to the protection of human life and property from fires and other disasters. We are also responsible for the prevention, suppression, and investigation of fires and the provision of emergency medical services.
I am pleased to welcome new candidates to the recruitment process and look forward to continuing our traditions of providing committed and dedicated firefighters to protect and serve the City of Providence.
Best of Luck,
Derek Silva
Chief of Department
Probationary Firefighter/AEMT-Cardiac Lateral Training Academy Application
Firefighter Training Academy Application
Step 1
Review all candidate academy requirements, physical and written assessments, as well as the application and documentation requirements listed below.
Step 2
We are currently accepting applications for the 53rd Training Academy, apply here.
Step 3
Application fee is $50.00, payable online.
Applications will only be considered complete if payment is received.   You will not be eligible to proceed to testing if payment has not been received at the time of application.
Applicants experiencing a financial hardship may request a fee waiver by emailing PFDrecruiting@providenceri.gov
OFFICIAL DEADLINE FOR ACCEPTING APPLICATIONS:
March 31, 2023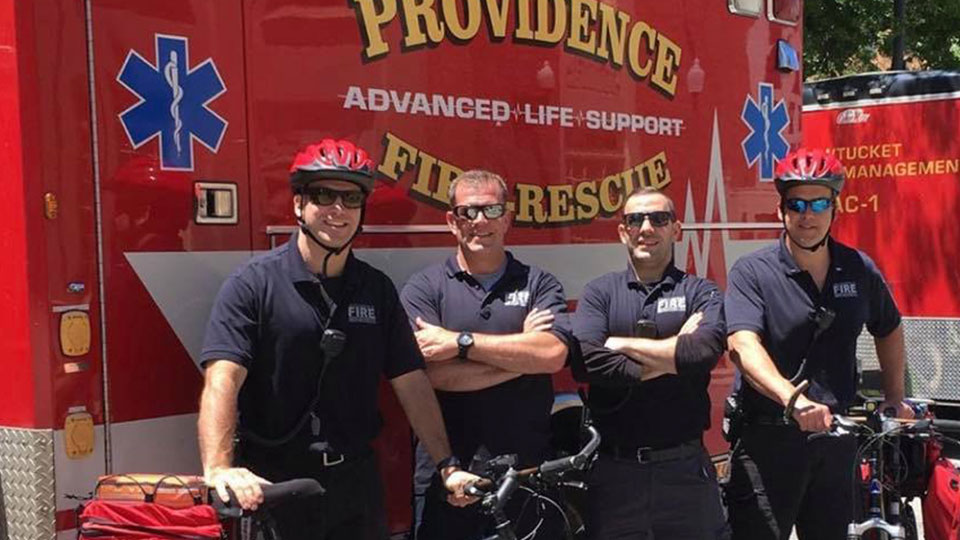 Academy Requirements
Must have attained the age of 18 at the start of the Training Academy.  Date for next Academy has not yet been determined.
Must have a High School Diploma or G.E.D at the start of the Training Academy.
Must have a valid motor vehicle operator's license.
Must agree to informational and medical reviews.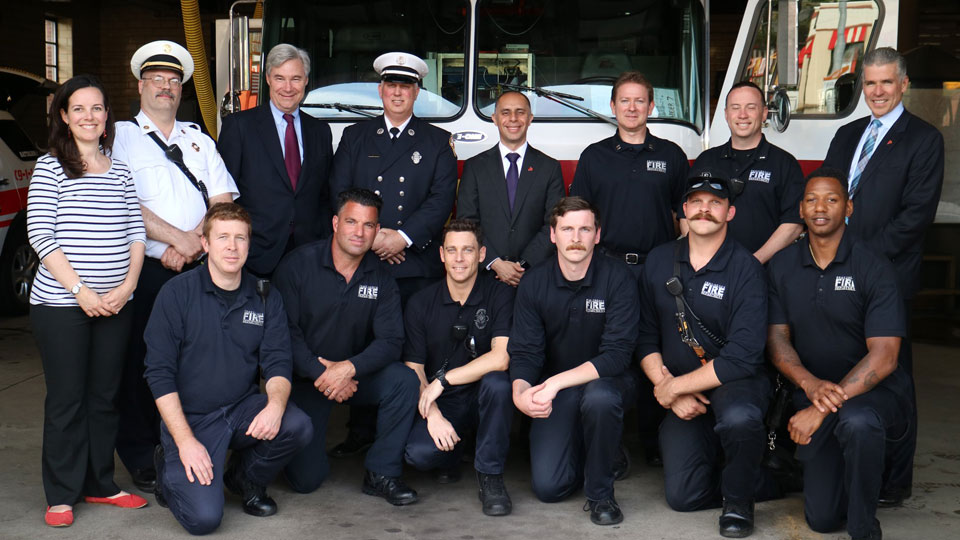 Selection Process
Completed application with the above-required documents and confirmed application fee payment.
Pass the

 

written examination.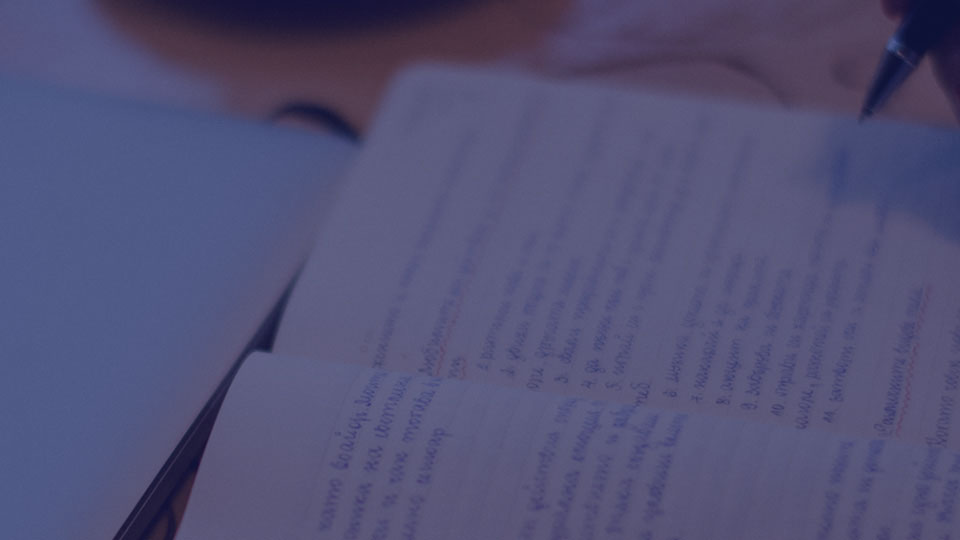 Written Exam
The written examination is typically held at the Rhode Island Convention Center.   Dates will be posted well in advance.S
Registration will begin at 8 a.m. and the doors to the exhibition halls will officially close at 9 a.m.
You will be provided 2 hours and 30 minutes to complete the examination. Please note the following in preparation for the examination.
The written examination consists of a general aptitude test and a personality inventory section.

The Candidate Orientation Guide that includes a practice test and is designed to prepare you for the general aptitude test is listed above. There is no practice test or study material available or needed to take the personality inventory section of the test.
APPLICANTS

 

WILL NOT

 

BE ALLOWED TO TAKE THE WRITTEN TEST UNLESS THEY HAVE PAID THE $50 APPLICATION FEE, BEEN APPROVED FOR A HARDSHIP WAIVER AND FURNISHED ALL REQUIRED DOCUMENTS TO THE DIVISION OF TRAINING.
All applicants must bring a picture ID such as a valid driver's license or valid passport.
Proper dress is required and you will not be admitted if you are wearing any of the following: tank top, muscle shirt, cut-off shorts, sandals, flip-flops, hat or sweatpants.
Applicants are prohibited from bringing cell phones, Apple watches, laptops, iPads, calculators or electronic devices of any type to the test site.
For parking and hotel accommodation information, please visit the convention center's website at

 

www.riconvention.com
Candidate Physical Fitness Assessment
Physical Fitness Assessment
This portion of the testing is conducted by certified instructors. Any questions should be addressed to them.  You may view the physical fitness assessment instructional video and required standards online.
 You should practice the physical fitness assessment requirements prior to your scheduled physical fitness assessment test date to determine if you are able to meet the required standards for your age and gender.  
All candidates must successfully pass the Candidate Physical Ability Test (CPAT)
Candidate Physical Ability Test (CPAT)
Material to review when preparing for the Candidate Physical Ability Test (CPAT)
Required documents
To be submitted at the time of physical fitness assessment.
Other Requirements:
Successfully pass a background investigation
Successfully pass a criminal background check in accordance with R.I. General Laws 45-2.3.4.
Successfully pass a medical examination including a drug screening
Successfully pass a psychological examination
Please note that it is your responsibility to inform the Division of Training of any changes to your contact information.
Proof of Residency for Providence Residents:
In accordance with the City Code of Ordinances §17-29 – Examinations – Residency shall be determined at the time the application is filed.
Ten (10) points will be awarded to City of Providence residents with proper documentation.  Proper documentation is classified as three (3) copies of any of the following documents:
Voter registration
A valid motor vehicle operator's license
A motor vehicle registration certificate
2021 state and federal tax returns
A document establishing the address furnished to the tax collector and/or assessor in those communities where the applicant owns a taxable real or personal property for the purpose of notifying the applicant
A document establishing the address furnished to insurance companies with which the applicant maintains policies
A document establishing the address furnished to their present employer
A document establishing the address furnished to any business, professional, union, or fraternal organization to which the applicant is a member, and a document establishing the address furnished by the applicant to governmental agencies with which the applicant has a contact
Employment Requirements:
Must successfully attain an EMT-Basic Licensure before completion of the Training Academy.
As part of the Training Academy, an EMT-Basic course will be provided to qualified applicants.
Must obtain licensure for EMT-Cardiac within 18 months of hire.
Successfully pass the Candidate Physical Ability Test (Viewable online)
Additional Information:
Medical, dental, and pension benefits.
Opportunities to work in the EMS field.
Opportunities for specialized training in various areas, including Hazardous Materials, Confined Space, and Investigations.
The Providence Fire Department is the 2nd largest Fire Deparment in the Northeast.   Our members are committed to the protection of human life and property from fires and other disasters.